Para todos los que queráis ver en directo el combate de Felix Lora! Aquí tenéis el enlace para disfrutarlo! En principio empieza a las 23:00 horas!!! Vamos Cañoneroooo!!!!

TODO LISTO EN LONDRES! LORA vs. MITCHELL ESTA NOCHE EN EL YORK HALL!
Kevin Mitchell (left) and Felix Lora (right) with promoter Frank Warren at Frank Warren Promotions, Turnford. PA Wire/Press Association Images
 
Después de la rueda de prensa y del pesaje previo, todo

Ya tenéis en nuestro canal de Youtube, todos los combates disputados en la velada que organizamos, junto al KO Verdún, en Buen Pastor, el pasado Domingo 5 de Febrero! Ahora a disfrutar de ellos!!!
En Noviembre de 1978, los hermanos Gallego Prada (Longinos y Emiliano) abrieron las puertas de un gimnasio en Hospitalet de Llobregat. Entre todas las actividades que se realizaban, destacaba con especial protagonismo, el Boxeo. Lo que inicialmente empezó como un gimnasio que tenía como finalidad…

MUCHO "ARRASANDOR" PARA MATARESE
Sandor Martín está forjando, a base de KO's, una reputación inmejorable en el Boxeo Profesional. El buque insignia del gimnasio de KO Verdún dio este Domingo, una inmejorable imagen ante un pabellón d

JULI GINER SE GRADUA EN BUEN PASTOR
El púgil de Gallego Prada Promociones, Juli "The Rock" Giner, se graduó, pugilísticamente hablando, el pasado Domingo 5 de Febrero en el Complex Poliesportiu de Bon Pastor; donde consiguió una importa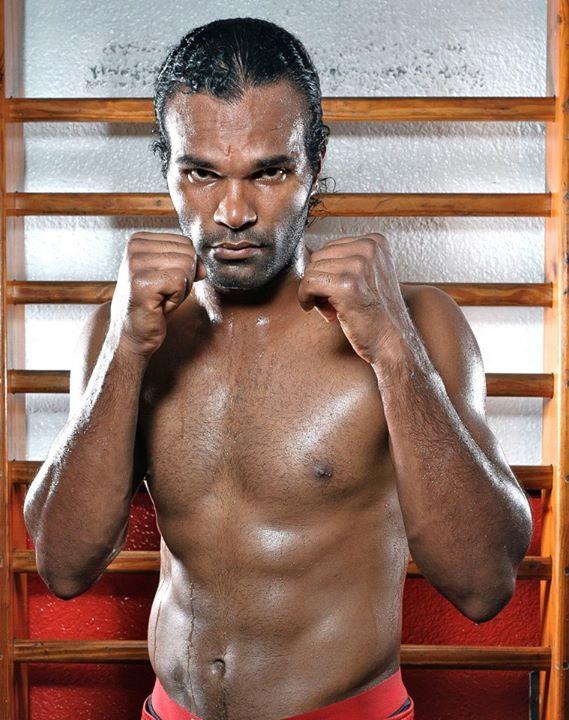 FELIX LORA ACEPTA EL RETO DE KEVIN MITCHELL!
El púgil dominicano de Gallego Prada Promociones, Felix "El Cañonero" Lora, disputará el próximo viernes 10 de Febrero un importantísimo combate en el York Hall de Londres (Inglaterra).
Lora, de 27 añ